How to connect eduroam on your device
There are 2 ways of connecting Eduroam on your devices.
1. Manually using settings on your device which does not need internet
2. Using the Geteduroam app on the Mobile Phone and Using the installer from cat.eduroam.org, which needs an internet connection on your device.
PLEASE NOTE:
You need to first log into your University Email Account before accessing Eduroam Wifi.
a) Connecting on Android 11 and older versions
Go to your mobile phone settings
Click on Network and Internet settings
Click on Wifi
Click on Eduroam WIfi
Configure settings according to the picture provided
EAP Method with TTLS
Phase 2 Authentication provided with PAP
CA Certificate provided with Do not Validate
Identity as your University Email Address
Ignore Anonymous Identity
Password is the University Email Password
Then Connect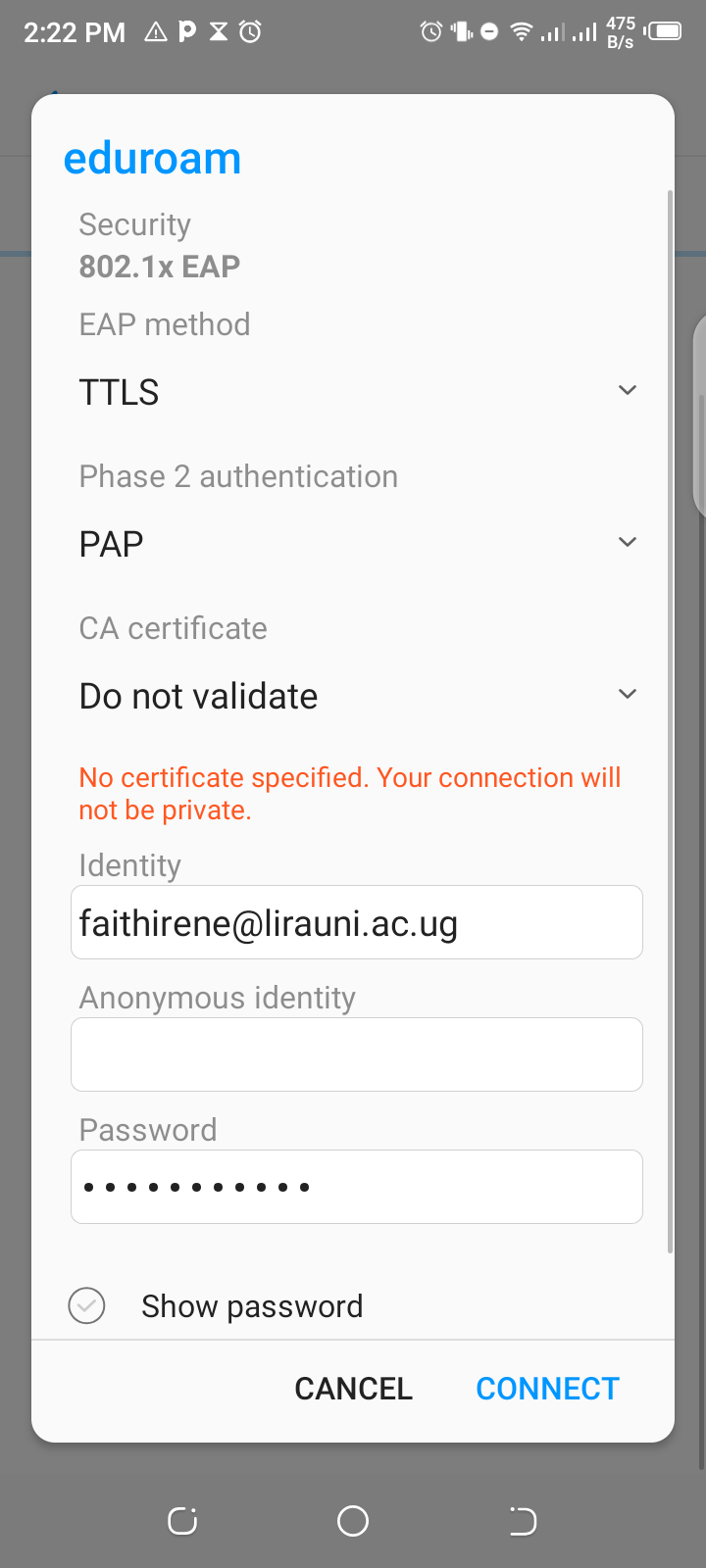 b) Connecting on Windows 10 and 11
Go to your WIFI
Click on Eduroam
Click on Connect
Username is your University Email Address
Password is the University Email Password
This method is for connection of Eduroam on any mobile device.